Culver's Nights!
Thursday, November 12th, 2015: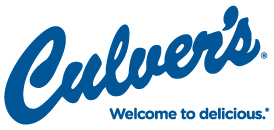 Shakopee Dollars for Scholars had a very successful fundraiser at the Shakopee Culvers on Thursday, Nov. 12th. We really appreciate the support the community gave us. Special thanks to our volunteer high school workers!
Thursday, April 9th, 2015:
Shakopee Dollars for Scholars would like to thank all of you who came out to support us on Thursday, April 9th at the Shakopee Culver's. We had a very successful event and thank all of our workers! We hope you enjoyed your meal!
Cub Grocery Bagging Event:
Thank you to our awesome Shakopee students that helped make the Dollars for Scholars Cub Foods Grocery Bagging  project on  Oct 24th, 2015 such a wonderful success (1/3 of our student volunteers are picture here). Chairperson Colleen  Carstens made  this a fun event as we set a new record for tips which will all go for scholarship awards for our 2016  graduates.  Thank you to all  the volunteer student workers and the many loyal customers of Cub Foods that donated to us.
2014 Golf Tournament
2014 Breakfast
The Katie Couric Show - October 28, 2013:
Katie did a show on the founder of Scholarship America, Dr. Irving Fradkin. For more information on the show, visit her website KatieCouric.com.
2013 Awards Breakfast:
This year's awards ceremony was held on Wed., May 15th, 2013 the Knights Event Hall in Shakopee. $67,250 was given in 106 scholarships. Take a look at the 2013 Program.
2013 Golf Tournament:
The 2013 Golf Tournament was held on Friday, June 28th, 2013 at Creeks Bend Golf Course in New Prague, MN. For more information on this year's event, see the the brochure below. To see pictures from the fun day, visit the 2013 Golf Tournament page.